WELCOME to Abingdon Ruritan Club's website. Throughout our web site, you will see some of the things our club is planning and some of the things we have already done. You may click on the various tabs to get more information about specific things such as facility rentals, seafood festivals, scholarships, community service committees, etc. We hope you will visit this site often to see what we have done and what we are doing to serve our community and to help make it a great place to live.
CHILDREN'S CHRISTMAS PARTY
The 102 excited boys and girls who attended the Abingdon Ruritan Club's annual Children's Christmas Party Sunday enjoyed cookies and ice cream and got to play many games, work on craft projects, and participate in cake walks.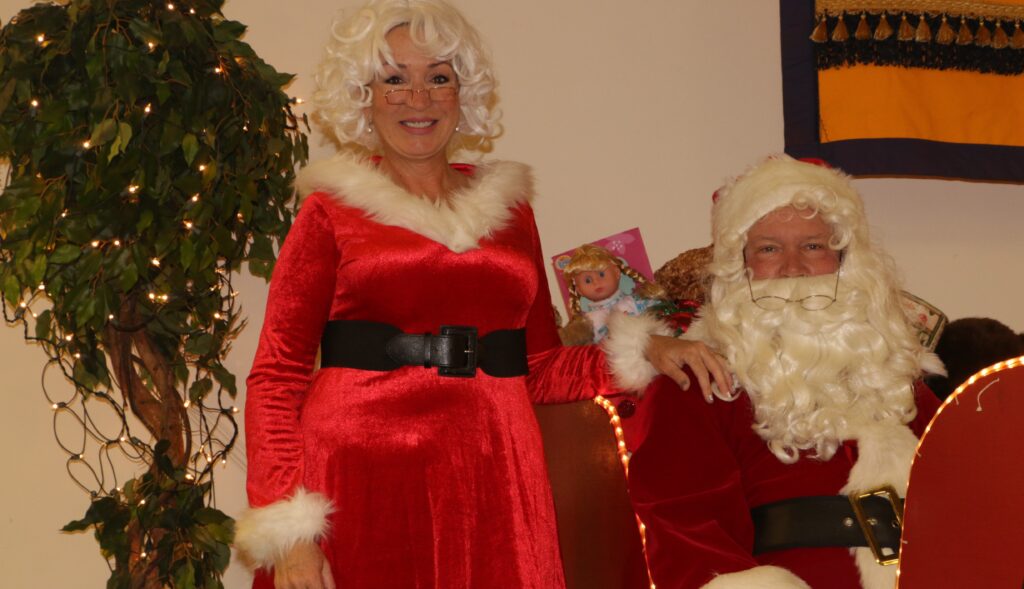 Each child received an age-appropriate book; a toy or game and a bag of "goodies". Many of the children won door prizes consisting of bicycles, tricycles, and kiddy cars.
The Club's friendly Rudy Bear made an appearance. Of course, the highlight of the day was a visit from Santa Clause.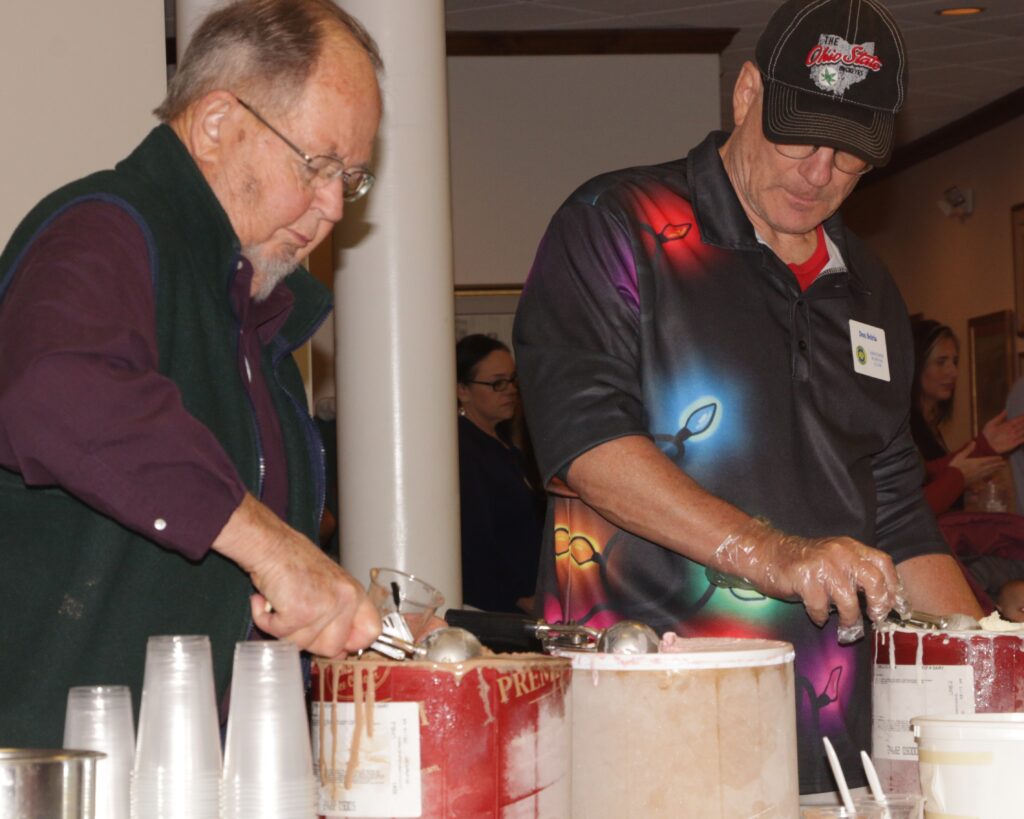 Scooping ice cream
Assembling bikes and scooters
The wonderful Chairs who organized the day
*************************************************************
MESSAGE FROM THE PRESIDENT:
"Bring a Friend Day"
The concept is easy. Each of us has been commissioned to invite a friend to our ARC Meeting. The intent of the meeting is to showcase our club, its members, and our mission of Fellowship, Goodwill, and Community Service. If we do this right, we could make a positive mark in our community as our guests spread the word about the wonderful things the Abingdon Ruritan Club is doing.
Update: Our "Bring A Friend Day" was a huge
success! There were 45 Guests in
attendance.
CHESAPEAKE DISTRICT CONVENTION
The Chesapeake District Convention was held at the Fort Magruder Hotel & Conference Center, Williamsburg, on November 11th, 2023. ARC members attending were: Rose & Rick Taylor, President Tony Dziadul & Elena Dziadul, Danny & Mary Lou Privott, Don Sandridge, & Glen Boswick.
Four ARC members who passed away since the 2022 Chesapeake Convention were honored with a lighted candle and an American Flag. They are Elliott Hogge, Al West, Marshall Butler, and Glen
Aycock.
ARC was recognized at the GOLD Award Level and received Certificates for all 5 Community Service Committees.
ARC members enjoying the Saturday evening banquet.
****************************************************
What is a Ruritan?
Ruritan's purpose is to create a better understanding among people and through volunteer community service, make America's communities better places in which to live and work. The slogan of Ruritan is "Fellowship, Goodwill and Community Service." Club membership represents a cross-section of the community in which the club serves, and is not restrictive with regard to occupation, social position, or any other specific criteria.
Ruritan National has nearly 25,000 members throughout the United States, that work to improve more than 900 local communities. Since the organization's beginning in 1928, Ruritan Clubs have served America with Fellowship, Goodwill, and Community Service. Ruritan is a civic service organization made up of local clubs in urban areas, small towns and rural communities.

Visit Ruritan National
RURITAN
: Welcome
000
: Welcome