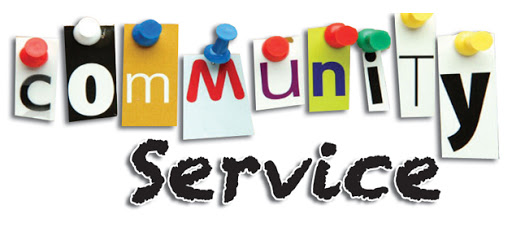 The Community Service Committees of a Ruritan Club are:
At the beginning of each calendar year, the newly elected club president appoints each member to serve on one or more of these committees. Each committee plans its focus and activities for the year and works together with each other and with all club members to achieve its goals. Click on the Committee name above to see highlights of completed activities.
We have a "Can Cottage" on our grounds that benefits The Giving Garden, a local charity serving cancer patients. Why not bag up your empty aluminum cans and bring them to the Can Cottage?
A sampling of other community activities include:
Support for the Homeless – Our Club participates with Community Churches in the GUEST program (Gloucester United Emergency Shelter Team) by providing meals and hands-on assistance for homeless individuals.
Christmas for Kids – Every December we host a party for Gloucester County children, ages 8 and under,  followed by a special party for Foster Kids of all ages.  Santa and Mrs. Claus preside over both parties with lots of  food, entertainment, fun, and presents.  We also sponsor an Angel Tree for needy children with their personal "wishes" including clothes and shoes by size
Benevolence – A fund is set up to help Gloucester citizens with special financial needs.
Special Emphasis – We work closely with our local Sheriff's Office; provide our facilities for Blood Drives and local, state, and national elections; promote and participate annually with the Guinea Jubilee.  We collect and deliver food to local churches to stock their food pantries, participate in Meals on Wheels, and donate pet food  to the Humane Society.
Teamwork, Fellowship, and Goodwill – We send cards and visit members who are sick and honor those with birthdays and anniversaries. All members share in cooking meals for monthly meetings, as well as working the Seafood Festivals to set up, advertise, sell tickets, cook, serve, and clean up. Members also maintain and repair ARC buildings and grounds.