The purpose of the Community Engagement Committee is to assist in providing and maintaining economic stability and growth in production, commerce, and services in the community.
00
MURDER MYSTERY AT THE ABINGDON RURITAN CLUB
The Roaring 20s Murder Mystery Theater was jointly sponsored by the Gloucester Chamber of Commerce and the Abingdon Ruritan Club Community Engagement Committee.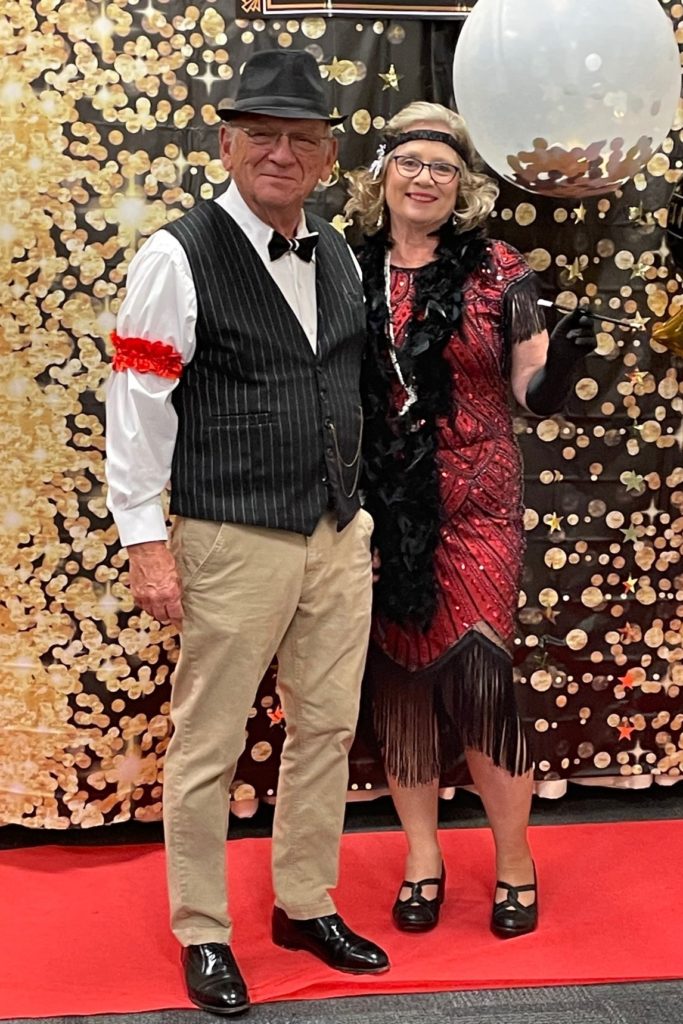 The occasion bought out dazzlingly outfits by both men and woman. The event was filled with a variety of tantalizing food, socializing, and participating in the murder mystery. The event was held to bring visibility to our Club and to serve as a fundraiser for both organizations. Many ARC members volunteered and worked over 100 hours for the Community Engagement Committee, which will earn Gold Status at our ARC.
0Gloucester Chamber of Commerce at ARC
Gloucester Chamber of Commerce at ARC:
ARC Club Members regularly participate in networking with members of the Gloucester Chamber of Commerce during their monthly "After Hours" socials. Once the Governor loosens the restrictions on crowd size, we will continue to participate in this worthwhile interface.

Each year, ARC members regularly participate in "Reality Store" with one of the Gloucester middle schools. The intent is to teach youngsters how to budget and manage money as an adult, using real life examples of how to manage a household. These sessions have been very effective in teaching students how to manage monthly payments for mortgages, rent, groceries, vehicles, gas, utilities, and clothes, along with annual payments for taxes and insurances.
Our Club partners with other organizations in the Community. One way we do that is to publicize how we relate to the Community. The picture below displays pictorially what we are all about. SONA Bank displayed this in one of the banks with great reviews from the Community.
Abingdon Ruritan Club participated and assisted in a Job Fair for Senior at Gloucester High School. When possible, we will pursue this again.

The Gloucester Chamber of Commerce and the Abingdon Ruritan Club will present a Murder Mystery Theater, with a Roaring 20's Theme, on August 7th, 6-9 pm, at the Ruritan Club. Tickets are $60 per person and $100 for a couple. The event will be limited to 100 tickets and sold on pay pal. With the admission ticket, you not only get to attend the theater but to have scrumpous food and 2 tickets each for wine or beer. Additional wine and beer may be purchased. This event is a one of a kind for our Ballroom, and promises to be fun. All ticket holders are expected to wear apparel appropriate to the 1920's. Club volunteers will join other Chamber members to make this happen.