This committee becomes aware of the public services available in the community that are provided by government, corporate, and volunteer agencies and work toward establishing additional services through volunteering.

Public Service Community Involvement:
"DAY OF CARING" AT GLOUCESTER MATHEWS CARE CLINIC
The ARC Public Service Committee participated in the Gloucester/Mathews 2021 Day of Caring on September 17th by giving card/notes of get well wishes to the Gloucester-Mathews Care Clinic. This was in conjunction with the United Way Day of Caring for the Gloucester area. The ARC members wrote cards with kind and encouraging thoughts and notes of inspiration for the patients. Jaime McCartin, Gloucester Mathews Care Clinic Administrative Assistant said, "Several patients have mentioned how wonderful they are to receive."
000
SUPER BINGO AT SANDERS
The Abingdon Ruritan members play bingo once a month with the residents at Sanders assistant living. It's a fun social experience! The residents are eager to play, they help each other, they share their prizes, they laugh, and they tell funny stories. The ladies call our bingo sessions "Super Bingo." The players are well versed in the game. They always play with two cards and both cards must be winners. They love us being there and we love visiting. The Abingdon Ruritan supplies gifts for winning games. The prizes are useful, or needed, or just for fun.
000
BLUE JEANS GO GREEN
The Blue Jean Go Green projects is a current project collecting blue jeans from May 10th to July 31st. All denim collected through Cotton's Blue Jeans Go Green™ program is recycled into insulation, and will be distributed to help communities in need.
Please donate your old blue jeans to be recycled into denim insulation by dropping them off (upstairs) at the Ruritan Club.
Mike Ekdahl mails two more boxes off that totals the demin collection to 115 lbs 3.1 oz July 27, 2021
oo
PLASTIC COLLECTION FOR PARK BENCH
The Trex®Company is proud to sponsor local recycling programs in communities throughout the country. The Public Service Committee and the Environmental Committee together has taken on a goal, for the club, to collect more than 500 pounds of plastic refuse in a six-month span (about 40,500 plastic bags). The goal will earn a high-performance composite bench to be donated to the Woodville Park of Gloucester County.
LOOK FOR THESE COLLECTION BOXES UNDER THE STAIRS AT THE RURITAN KITCHEN DOOR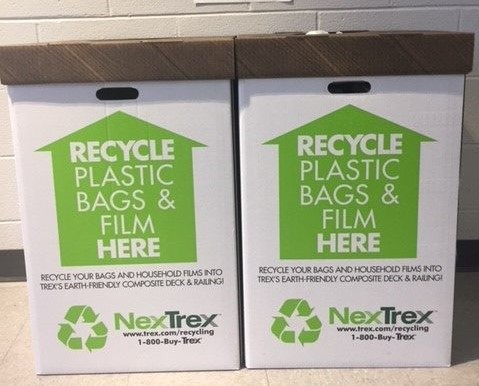 Ann Dugas has reported that members of the Ruritan Club have diligently collected and delivered 516.70 pounds. We did it!
OO
LENDING HANDS FOR SCHOOL PROJECT
Bethel Elementary School's PE Teacher, Christina Deyoung, set things moving on creating a fun black top area for Bethel Elementary students. She's planned painted areas for walking and counting, a designated basket ball area plus fun spots with hop scotch, math and shapes area. All she needed was volunteers to help, that's where the ARC volunteers came to shine.
Volunteers back row: Roger Dick, Allen Scales, Regina Scott

Front row: Yvonne Scales, Betsy Tuttle, Ann Dugas
HELPING OUR FURRY FRIENDS
ARC Volunteers walk dogs at Gloucester County Animal Control and at The Gloucester Mathews Humane Society.
The ARC purchased outdoor chairs for the volunteer walkers to set and spend time with the dogs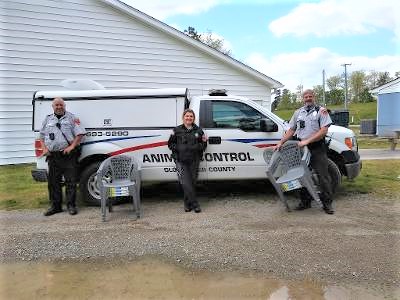 paint project
PAINT PROJECT BENA #2 FIRE STATION
Thanks to Barry Foskit, who is on the Public Service Committee, for coordinating the ARC members to paint an upstairs hallway at the Bena #2 Fire Station. Painters were Mike Ekdahl, Ann Dugas, Roger Dick and Lynn Onesty. Bunny Ekdahl was the lunch runner.
1st responders
THANK YOU 1ST RESPONDERS!
Thank you sweets were delivered to the Gloucester Sheriff's office, 911 call center, Abingdon Fire and Rescue Department.
Regina Scott, Committee Chair said, "Our first responders were extremely appreciative of the overwhelming support of our Abingdon Ruritan Club members on our latest moral boosting event delivering home baked goodies for Valentine's Day."
Right: Regina Scott and Gloucester County Deputies.
Bottom: Regina Scott and Virginia Glass
Community Involvement
FREE LITTLE LIBRARIES was a project Abingdon Ruritan Club built for Sulva Dow with Gloucester Community Engagement and Public Information. Little Free Library is a free book-sharing box where anyone may take a book or share a book. They function on the honor system. The Ruritan volunteers built and painted three for local elementary schools.
Ruritans back row: Dave Onesty, Bill Jordan, Allen Scales, David Kyle, Mike Ekhald. Front Sulva Dow and Betsy Tuttle
kj
Helping the Boys and Girls Club
The Abingdon Ruritan Club painted the outside north wall of the Boys & Girls Club. This community project was organized and coordinated by Bunny Ekdahl, the club's Public Services Committee Chair. The project involved scrapping off old paint, pressure washing and the actual painting. Club members participating in this project by determining what needed to be done, obtaining the paint and community support, preparing the wall by pressure washing, scraping and painting were, Bunny and Mike Ekdahl, Sid and Ann Dugas, Frank and Selena Colins, Glen Aycock, Mike Davis, Rick Taylor, Allen Scales, Doug Johnson, Tony Dziadul, Roy Snowden, Jimmy Leiffer and Roger Dick.
thank you
donuts
Community Engagement Parenting Classes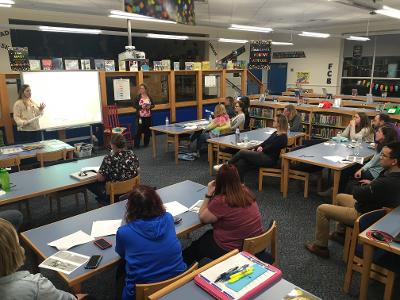 Community Engagement and Gloucester County Public Schools sponsored Parenting Workshops at Boutetot Elementary School. Babysetting was supplied by high school seniors. The ARC Public Service Committee delivered pizzas and bottled water. Our committee worked with Valerie Lewis the Community Engagement Coordinator of Bethel Elementary. Showing: Ann Yoder, Betsy Tuttle, Valerie Lewis and instructors; Elizabeth Gentry and Amy Hoerger
bench
New Dedicated Bench for Woodville Park
bench
Rudy Bear
Ruritan clubs have been donating stuffed "Rudy Bears" to first responders for over 30 years, to help them comfort traumatized children. These cuddly teddy bears are used as a tremendous comfort aide for small children that may be present or involved in an accident or emergency situation. The Public Service Committee donates Rudy Bears to our Gloucester Rescue and Fire Departments regularly.
Our very own Rudy Bear. Mr Jimmy Hogge. He is not only the ARC's mascot, but Rudy Bear is in the hearts of all the Gloucester Parks & Recreation STAR children.
The Abingdon Ruritan Club received a plaque from the Gloucester County Parks and Recreation's STAR program in recognition of the monetary support and the many volunteer hours provided over the years. It was the first ever such award given by the STAR program. is a recreationally based program for children with special needs.

bear