This committee becomes aware of the public services available in the community that are provided by government, corporate, and volunteer agencies and work toward establishing additional services through volunteering.

***************************************************************
Volunteering with our Youths
The Department of Wildlife Resources (DWR) hosted a youth fishing event on June 3, 2023 at Beaverdam Park in Gloucester. The event worked with 50 kids between the ages of 5-15. Gloucester Parks and Recreation handled the registration process. DWR provided loaner fishing rods for the kids to use during the event. Each kid received a new fishing pole donated by DWR. A K-9 officers was on site. The Abingdon Ruritan's Public Service Committee chaired by Raven Cash, provided lunch for the kids. The fun event included fishing in the lake, a K9 tracking demonstration, raffle of many cool prizes and LUNCH!! 130 hotdogs were prepared by Ruritan volunteers which fed 50 children plus their families.
The ARC volunteer team above included from left to right Jhie Hale, Don Sciria, Sid Dugas, John Snyder, Raven Cash, Steve Brown, Julianna Woolley, Dianne Wooley, Betsy Tuttle, Ann Dugas and Roger Dick.
Officer Joe Morris is pictured with his big smile and the collection of fishing poles provided for the kids to use.
***************************************************************
Volunteering in the community2023
The Public Service Committee led by chair, Raven Cash met at the Achilles Elementary School on May 12, 2023. Scholastic books were presented to each 3rd grade student. ARC members helped the students personalize their book and then the students were asked to look up different questions in the book. It was a fun time and energized the students to a life-long love of reading.
Members of ARC in the above photo are Don Sciria, Jhie Hale, Raven Cash, Dianne Woolley and Julianna Woolley.
Above: Chair, Raven Cash interacts with the students .
***************************************************************
Public Service Community Involvement: 2022
Volunteering at Beaver Dam Park
The Abingdon Ruritan Club provided lunch for all the young fisherman and their families at the Beaverdam Fishing Event.
The Department of Wildlife Resources (DWR) hosted a youth fishing event on June 4, 2022 at Beaverdam Park in Gloucester. DWR provided loaner fishing rods and bait for the kids to use during the event – volunteers helped the kids fish. Also, each kid that attends the event received a new fishing rod, purchased via a grant from WalMart.
Reality Store at Page Middle School
Abingdon Ruritan Volunteers participated at the Reality Store at Page Middle School through the Extension Agent, Family and Consumer Sciences Virginia Cooperative Extension of Gloucester County. During this hands-on experience students randomly have a hypothetical family situation.
Based on that information they make spending decisions for their household.
Reality Store is designed to:
• Give youth a glimpse of their future
• Help youth become aware of the need for basic skills of financial
planning, decision making, and goal setting
• Motivate youth to examine attitudes about their futures and careers
• Motivate youth to stay in school
000
3rd Grade Dictionary Project
The entire third grade class at Achilles Elementary School gathered for an assembly on Friday, with each student receiving a dictionary from the Abingdon Ruritan Club as part of The Dictionary Project, an ongoing activity of many Ruritan clubs. The dictionaries are a gift for students to use at school and at home. "Educators see third grade as the dividing line between learning to read and reading to learn," according to The Dictionary Project website. Students joined the Ruritans to receive their dictionaries, play dictionary games and discuss dictionary phrases. In addition to their dictionaries, the students have a chance to win a thesaurus and synonym and antonym book by writing a short essay explaining why they love their dictionary. The club's Public Service Committee was instrumental in presenting the program.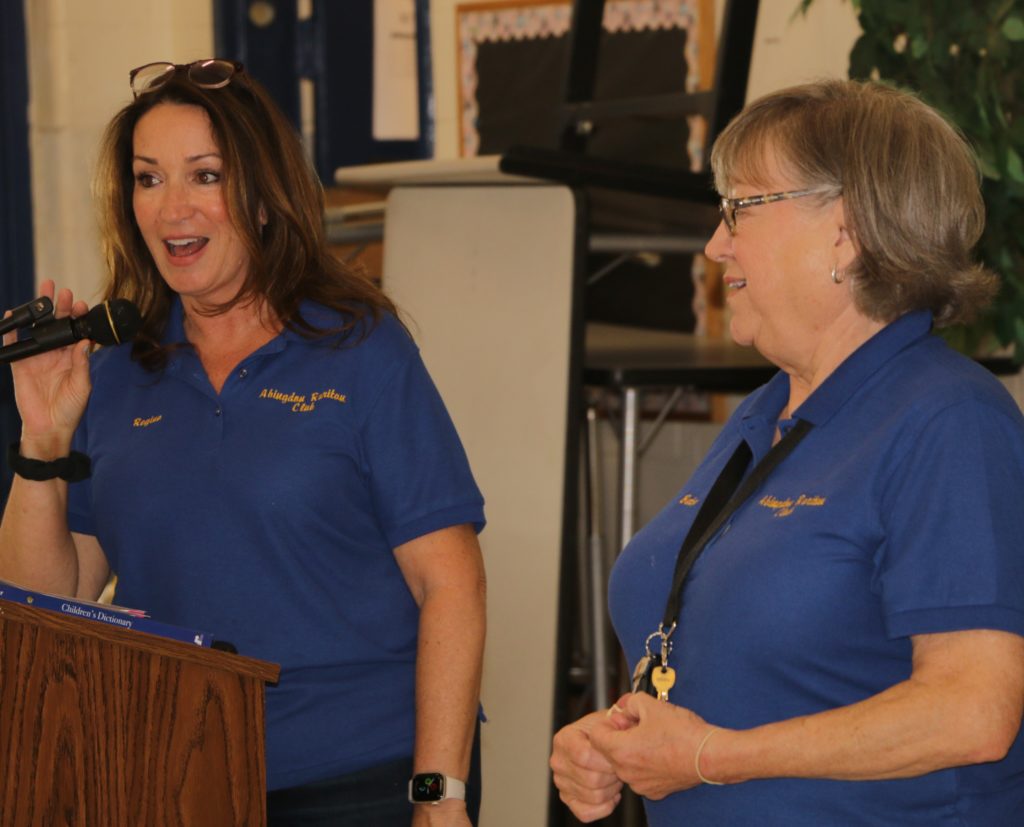 00
Monthly Bingo Sanders Assisted Living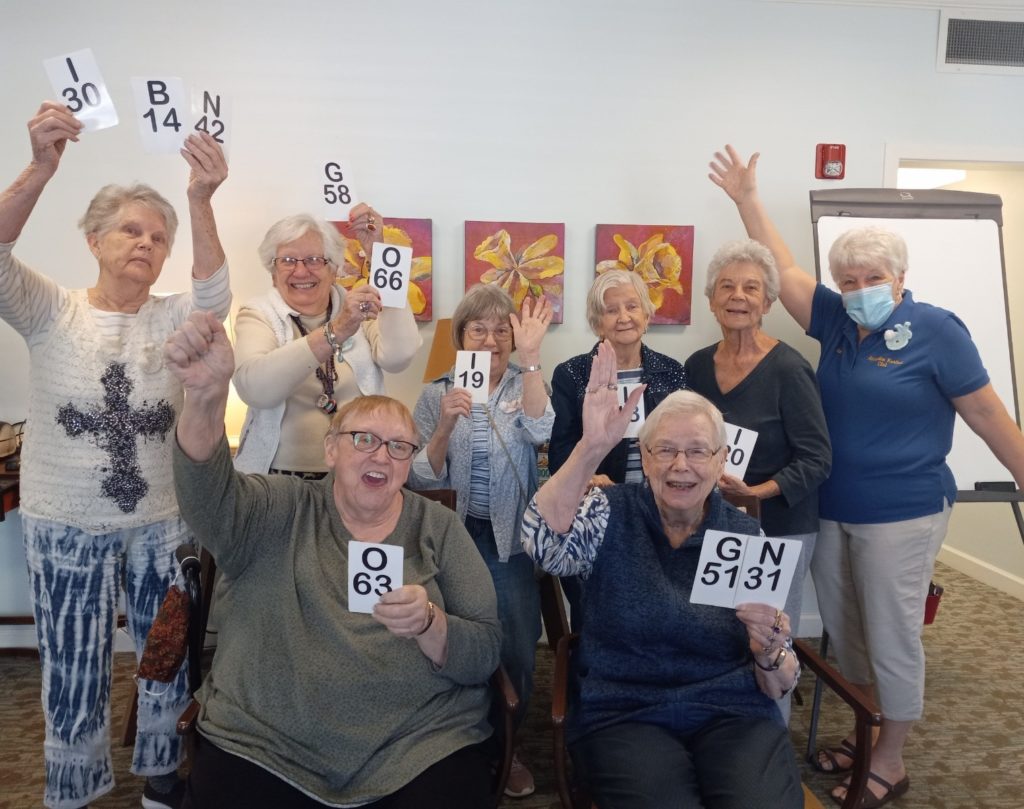 The Abingdon Ruritan plays Bingo monthly with the sharp bingo players at Sanders Assisted Living. Bingo Ladies; standing June, Dottie, Colleen, Anna, Carolyn, and Ann Yoder ARC volunteer. Sitting: Judy, and Marilyn. April 2022
00
Abingdon Ruritan donates new bench to Woodville Park
The Abingdon Ruritan Club members collected more than 500 pounds of plastic refuse to earn a high-performance composite Trex bench. The bench found its home at Woodville Park in Hayes. Gregg Tonge, Parks Superintendent of Gloucester County Parks, Recreation & Tourism accepted the bench from the Ruritan Abingdon Club.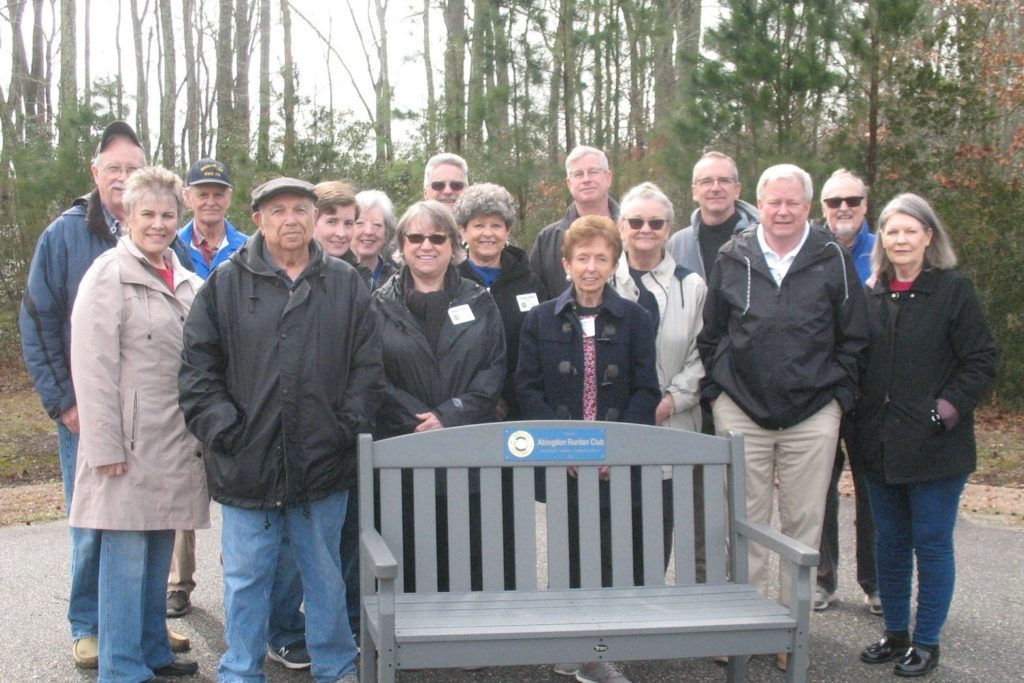 Rudy Bear
0
Ruritan clubs have been donating stuffed "Rudy Bears" to first responders for over 30 years, to help them comfort traumatized children. These cuddly teddy bears are used as a tremendous comfort aide for small children that may be present or involved in an accident or emergency situation. The Public Service Committee donates Rudy Bears to our Gloucester Rescue and Fire Departments regularly.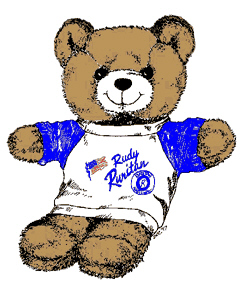 donut